Roundhouses  &  Wooden Yurts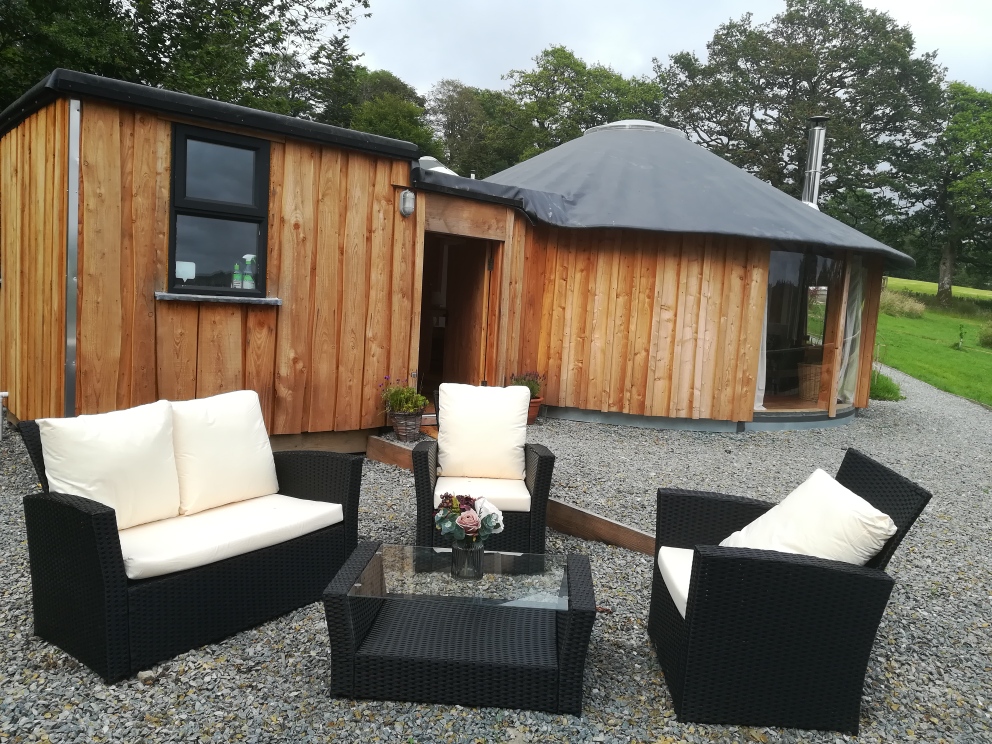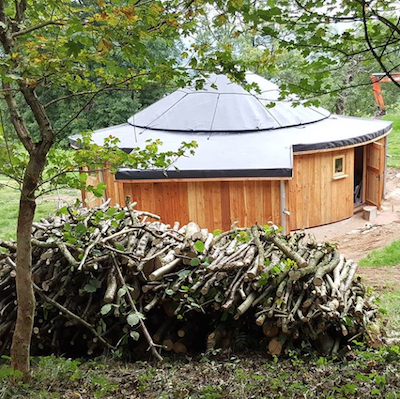 Are you looking for an all season structure? 
Here at Fron Farm, we have taken yurt building to another level with our bespoke Yurt Roundhouses, which are low maintenance, high quality, custom built and stunning.  If you are looking for an insulated structure which is warm and cosy all year round, look no further. 
Our Wooden Yurt is a unique wooden framed structure incorporating the natural beauty and wow factor of a Yurt roof but has the look and feel of a solid permanent structure. It is a versatile unit which is suitable for many occasions including glamping or hotel accommodation,  studios, galleries, spa rooms, information centres, farm shops etc.  
What makes our Roundhouses special? 
At Fron Farm we have designed our roundhouse structures with a wooden ring beam at the bottom and top of the wall poles, in order to make the structure stable and sound, without having to sit on permanent footings. 
The walls are made from sawn posts shaped in the workshop to create the sleek finished look. Outside walls are clad in wood to create an insulated and beautiful finish. 
The roofs of our roundhouses take inspiration from the Yurt roof where we use a round roof wheel as the centre piece and have poles radiating from the centre.